Our Team
Gas Mark 1's main priority is to ensure that every job is completed with the same level of service and quality. Every member of our friendly and helpful team, from office staff to surveyors and engineers are dedicated to providing you with the highest standard of customer satisfaction.
Gas Mark 1 was founded in 1993 by two ex-British Gas engineers and school friends Tony Vico and John Henderson. To this day they still carry out all the surveys and site consultations to give you peace of mind you are receiving experienced, free, impartial advice on what is best for you. As well as this they also quality control our installation work so you can ensure that the quality is maintained on every job carried out. They are backed by an expert and committed team of engineers, office support staff and showroom staff.
Visit our showroom: 15-21 Market Street, Watford, Herts, WD18 0PA View Map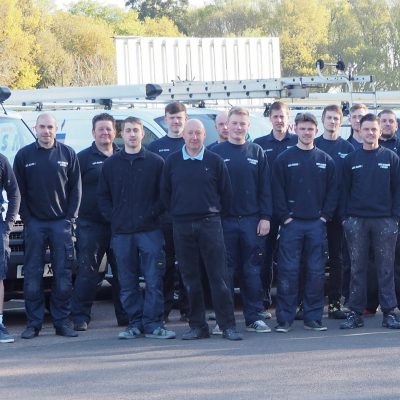 Our engineers
All of our work is carried out by highly qualified experienced engineers, with all gas work being undertaken by fully qualified Gas Safe accredited engineers.
Gas Mark 1 pride ourselves on our in-house apprenticeship scheme. Annually, we have been taking on and providing careers to youngsters for over 20 years, many of whom are still working for us now! We work closely with local colleges to make sure that our apprentices are developing to the best of their capabilities in order to maximise their potential.
We believe training apprentices is one of the most important aspects of our business as our development program ensures we can produce high quality engineers and develop individuals you'll be happy to have in your home.
If you are interested in pursuing a career with Gas Mark 1 please contact us.
Contact us
A Big Thank you to all the staff at Gas Mark 1. My wife and I really appreciate the work Jason and his colleague have done in our house, fitting the boiler and the fire - fantastic workmanship, very clean and tidy and professional. They made the whole process very easy - my wife had been dreading it. All in all we are very, very pleased with Gas Mark 1 from sales to completion and we will be more than happy to recommend you to anyone else who needs a boiler fitting or wants a fire.
- Mr & Mrs M, Boiler / Fireplace Installation