Solar Water Heating
As well as the supply and installation of the more traditional heating methods, Gas Mark 1 work with renewable energies and are installers of Solar panels and Solar hot water heating. Solar water heating systems are a renewable technology range which can deliver up to 60% of your annual hot water requirements.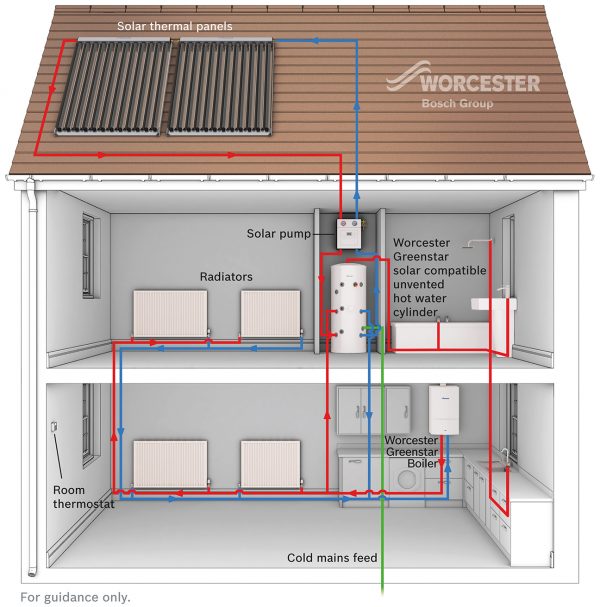 How does it work?
Solar water heating systems use free heat from the sun to warm domestic hot water through the installation of solar panels.
The panels heat up water which is then pumped through a coil into a cylinder
This then transfers heat to the water stored in the cylinder for use in the central heating system
What are the benefits?
Reduced energy bills – less money will be spent on your energy bills as solar systems can provide up to 60% of your annual hot water.
Lowers carbon footprint – Solar hot water is a green, renewable, energy source lowering your dependence on fossil fuels for hot water
Up to 10 year warranty on panels and 2 year on solar system components
Get in touch to arrange a free no obligation home survey Contact us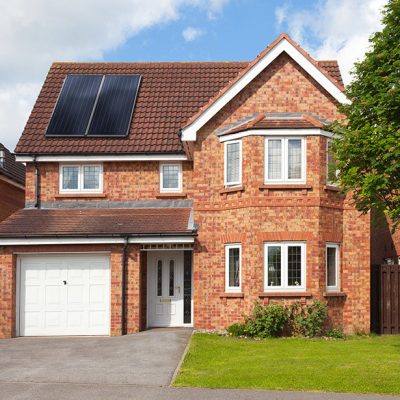 Quality-Assured Energy Saving
If you would like to cut your energy bills and lower the carbon emissions of your home, please contact us on 01923 231780 to arrange a free no obligation survey to your property.
Contact us